How Do You Know if Your Vehicle Is Off-Road Capable?
We know a lot about vehicle off-road types because we're Awesome Adventures! We specialize in fun outdoor things to do with off-road tours using ATV and RZR vehicles. We offer half and full-day land tours just outside of fabulous Las Vegas, Nevada. We will take you and your friends and family out for a fun day in the El Dorado desert, where you can experience firsthand how it feels to handle an off-road vehicle.
If you're already an avid off-roader, maybe you have considered modifying your own vehicle. The first thing you should do is check with your vehicle's manufacturer to see if it's possible to make off-road alterations to it. You may even be able to do it yourself with this information guide. We can help you learn if your vehicle is off-road capable by discussing all the specifications you need. Read on to learn more about the seven main requirements.
Tires
For off-roading, your vehicle should have rugged all-terrain (A/T) tires. Why? Because all-terrain tires provide the extra traction needed to drive on rough highway surfaces, gravel roads, light snow, and rain, making for valuable off-road capability. Regular tires provide standard traction on most hard surface roads but will wear out sooner on rocky, uneven terrain. You wouldn't want to get a flat tire out in the middle of nowhere.
Ground clearance
Standard autos usually have 4-6 inches of ground clearance, while standard utility vehicles (SUVs) and pickup trucks can have eight to ten or more inches of good ground clearance. When driving off-road, you will encounter various obstacles such as rocks, creeks, hills, and mud which could cause you to get stuck if you are driving a regular car. But if you have a truck or SUV with high ground clearance, you'll find it much easier to maneuver your vehicle off-road. It also helps to have a vehicle with an all-wheel-drive (AWD) or four-wheel-drive (4WD) to shift power as needed on rough terrain.
Torque
When you press a vehicle's gas pedal, you are using the force of engine torque to accelerate the speed. How fast you can go depends on the torque combined with the horsepower. If you have strong engine torque, such as in a truck, you may be able to get up to speed quickly. Strong torque will make your vehicle capable of easily climbing over rocks and hills when going off-roading, and it can make you go from zero to sixty in a few seconds. But to maintain the speed, you need higher horsepower to keep that force of momentum going forward.
Protection for vehicle's underbody
Going off-road with your vehicle means getting it wet, muddy, and very dirty. You'll also encounter all sizes of rocks and debris that can damage the underbelly of your vehicle. You can coat the underside to protect it from rusting and minor scrapes. To prevent punctures and snags on larger objects, the addition of skid plates or rock sliders will help your vehicle glide over these obstacles. This added feature will keep your oil pan and differential drive train from severe damage that could leave you high and dry.
Weight
The weight of a vehicle used in off-road adventures should be as light as possible, which helps you to be able to steer and navigate over rough landscapes. For example, some vehicles have roofs that come off and even removable side doors. By lessening extra weight, your vehicle will perform better and handle more easily.
Awesome Adventures offers fun and exciting outdoor ATV adventures in El Dorado Canyon, Nevada.
Focus on the visibility
Winding your way through the wild outdoors can be exceptionally fun and exciting. You might spend all day off-roading and into the night. That's when you'll need a good set of LED head and tail lights on your vehicle to focus on visibility. Many vehicles designed for off-roading come with premium LED lights, or you can modify a standard auto with off-road lights, provided you can modify all the other needed features to make it off-road safe.
Get a winch
There are manufacturers of jeeps and trucks that can include a winch tool as an extra feature of your off-road vehicle. You can also modify your vehicle to add a winch-pulling tool. This feature comes in handy for pulling your vehicle out of a jam if you get stuck in the mud or a creek. It's also good for pulling large trees or branches out of the roadway.
If you don't have a vehicle suitable for off-roading or that can be modified, you may want to invest in a brand new — or new to you — vehicle. Here are some questions and answers to help you decide whether to purchase a new or used off-road vehicle. You can also check out the specs for each vehicle to give you further ideas on whether your vehicle is off-road capable.
What are the best off-road vehicles for 2023?
We went to the trusted source of Road & Track for this information. They listed the 17 best off-road capable vehicles for 2023: the Ford Bronco, Jeep Wrangler, Land Rover Defender, Mercedes Benz G-Class, Toyota Tacoma TRD Pro, Chevrolet Colorado ZR2 (also listed for 2022), Ford Ranger Raptor, Ford F-150 Raptor, Ram 1500 TRX, Range Rover, Lexus LX600, Toyota 4Runner TRD Pro, Jeep Gladiator, and the Ariel Nomad. The last one is not a truck or jeep but a cage-like vehicle designed for great off-road adventures.
What is the most reliable off-road SUV?
When it comes to reliability, the Jeep Wrangler wins hands down every time! It has been around since 1986, earning the title of most reliable off-road SUV. It was originally based on a World War II military jeep, and its progression rose through the 1980s to become the best vehicle for off-roading. It remains a favorite even today. It has a low annual maintenance cost and goes longer without requiring maintenance service.
What SUV has the lowest ground clearance?
A problem some people encounter with SUVs having a higher ground clearance is making it harder to get in and out of the vehicle. To solve this problem, car manufacturers introduced SUVs with lower ground clearance, around seven inches or less, similar to standard auto ground clearance. The sub-compact SUV with the lowest ground clearance is the Toyota C-HR, with 5.9 inches. It was discontinued in 2022 to make way for a new generation of the Toyota C-HR Prologue concept car, coming out in 2023.
Should you modify or buy?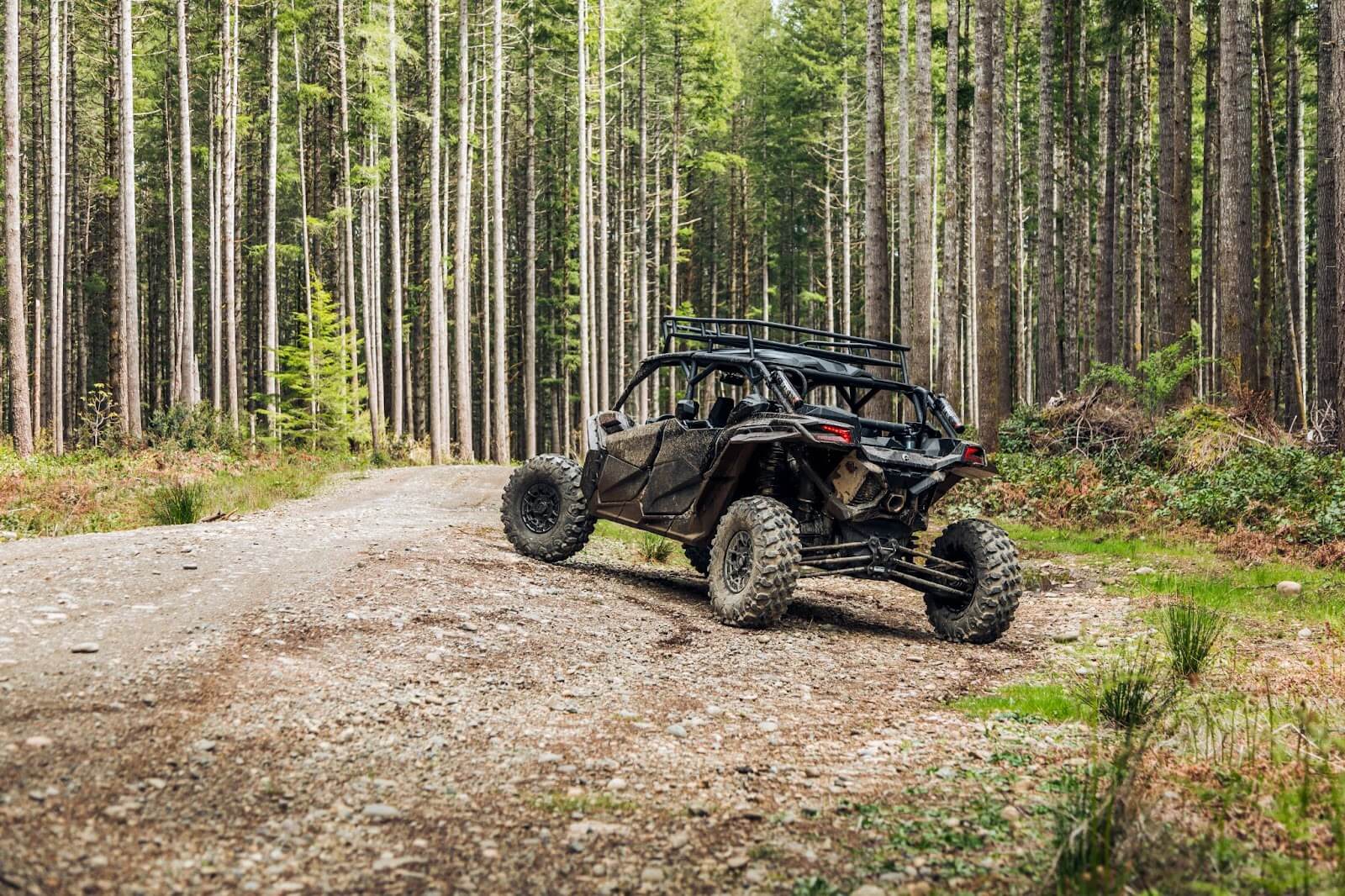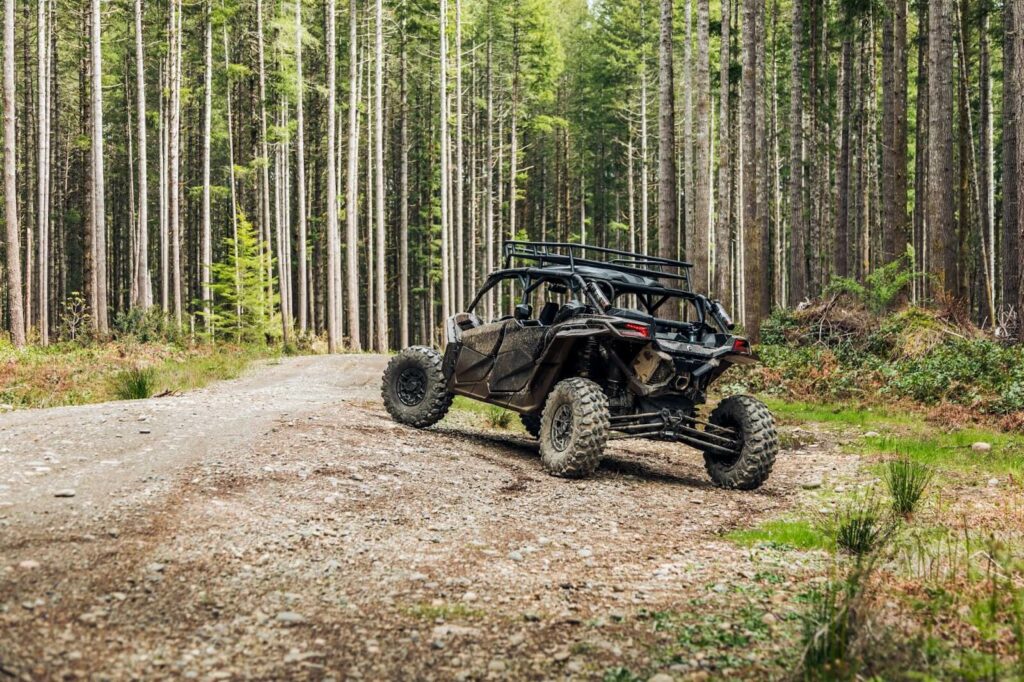 There is a lot of information to consider when it comes to buying a new off-road vehicle vs. finding out if your existing vehicle is off-road capable. From good ground clearance to tires and extra features, it can be costly to modify your vehicle to make it suitable for off-road adventuring. You'd have to check the manufacturer of your specific vehicle to see if it is even possible. Or you can consider purchasing one of the most capable off-road vehicles listed above.
Whichever you choose, you can always come to visit Awesome Adventures for an ATV off-road tour adventure when you are visiting Las Vegas. See why so many people are raving about our awesome off-road tours today!
You can easily book either a half (4 hours) or full (7 hours) day tour at Awesome Adventures of Las Vegas.