What Makes Awesome Adventures Unique?
To provide a one-of-a-kind experience, to explore the great outdoors, and to create Awesome Adventure memories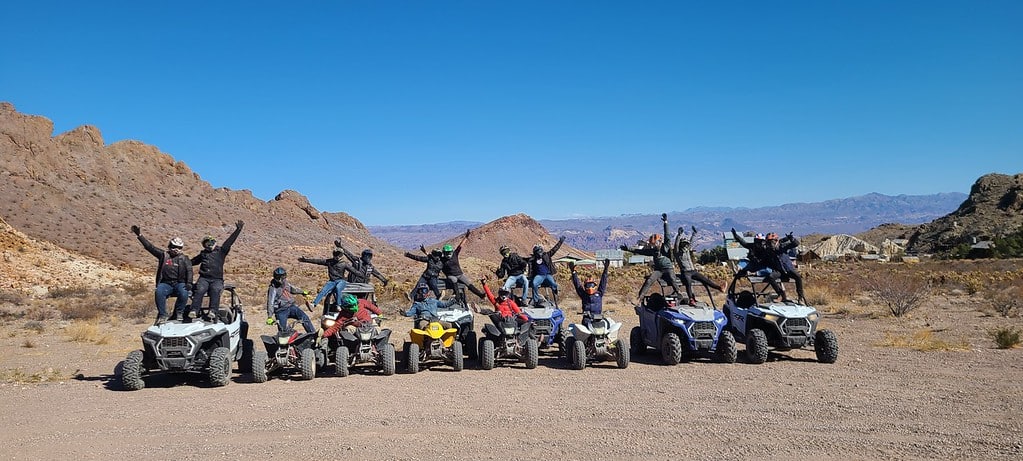 Whether you call Las Vegas home or you're visiting Vegas for a vacation, you deserve to make unforgettable memories on your ATV tour. ATV tours are among the best ways to experience Eldorado Canyon and enjoy an authentic Old West adventure.
We understand you have several options and tour companies to choose from when searching for Las Vegas ATV/UTV tours. However, several things make Awesome Adventures unique and set us apart from the rest. We invite you to review the key differences and to see why we are one of the best ATV tours in Las Vegas.
Family-Owned Business
As a family-owned business, we treat our guests like family. We want everyone to have fun riding our ATVs and UTVs while enjoying beautiful landscapes in the Eldorado Canyon. When we see family, friends, and generations of all ages come together to have a great time, that is the highlight of why we love what we do!
We are "noobie-friendly"
Another key difference that makes us unique is we welcome first-time ATV and UTV drivers and riders. Our tour guides take the time to provide instruction, training, and safety before taking our guests out on the adventure. We do this to ensure that everyone feels safe so you can have fun and enjoy your full-day or half-day tour.
Discover the hidden beauty of one of our ATV/UTV adventure tours in Vegas with our awesome tour guides today.
We are the only ATV/UTV tour company that offers this tour
We are the only company that offers these excursions:
A 4 in 1 All-Inclusive Full-Day tour that includes:
Sightseeing and photos
ATV/UTV tour
Gold Mine tour
Lunch, Games and transportation
A 3 in 1 All-Inclusive Half-Day Tour that includes:
Sightseeing and photos
ATV/UTV tour
Transportation (Excalibur, Horseshoe, Resorts World or Golden Nugget)
Games (Lunch may be included for an additional charge)
Scenic tours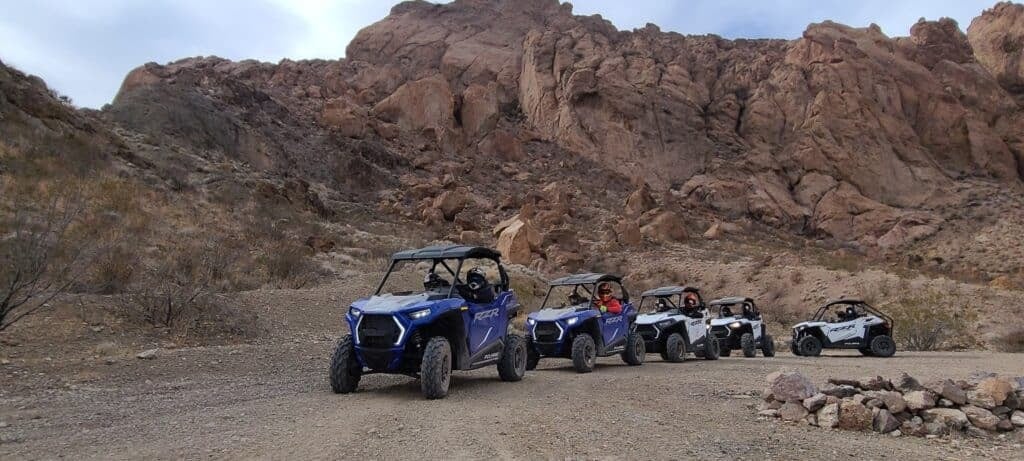 Our focus is to provide guided scenic ATV/UTV tours on fun trails through the Eldorado Canyons that capture all the best of Nevada's beautiful landscape, wildlife, and history for all ages to enjoy. This is a one-of-a-kind tour that no other company offers. The tour is designed to enjoy riding, create memories, and see historical buildings and rare antiques you will not see anywhere else. If you are planning a family outing, celebrating a special event, or just want to have a blast with friends while visiting Las Vegas or living locally, we will give you an Awesome Adventure! This is not a 'go as fast as you can' type of tour. We respect all levels of riding; our number one goal is safety for all guests at all times!
The best family tour for ages 7+
What makes us unique is that most other tour companies do not allow kids to go on tour. It is amazing watching families come together, creating memories when their kids' eyes light up with excitement throughout the day. It doesn't matter if you are 7 or 75; capturing those special moments with photos of generations coming together where everyone is having a great time is priceless.
Our tour guides are there the entire tour
Unlike our competitors — we believe you deserve VIP service, which is why your tour guide is with you from start to finish, whether you book a full-day (Old West Adventure Tour) or half-day (Eldorado Canyon Tour). Our tour guides enjoy sharing tips, things to do or see on and off the Las Vegas Strip. They love sharing our rich Nevada Old West history with fun facts and amazing stories, so you can imagine what it was like living in 1861 during the Gold Rush era. Throughout the tour, the guides will take photos of your journey for free for you to upload and enjoy.
Free transportation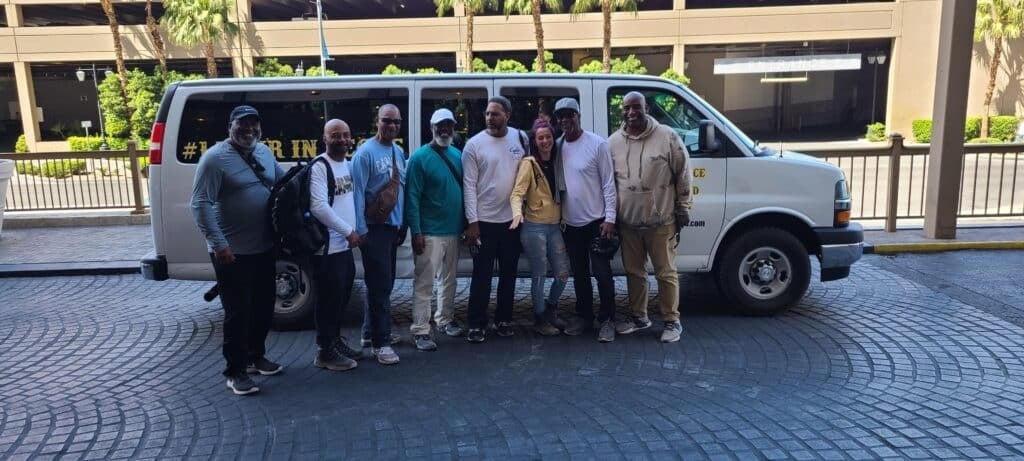 The last thing you want to worry about is transportation when looking for 'off-roading tours near me' in Vegas. Most competitors in the ATV tour business make you go to one designated area to be picked up. You have to worry about waiting for an Uber to take you to another hotel, being late for your tour, and on top of that, paying for it. We provide the ease of transportation because we believe in VIP service by coming to you! We will pick up at all major hotels on the Las Vegas Strip or downtown area.
Transparent pricing
Many ATV/UTV tours in Las Vegas do not have transparent pricing. They list one price on their website or tell you one price when booking your tour. Then, when you arrive, you find out there are additional costs for water, gas, and photo packages. You never have to worry about hidden fees with Awesome Adventures. Whether you book your guided ATV/UTV tour online or by calling us, the price you're quoted is the price you pay. It's that simple.
Free photos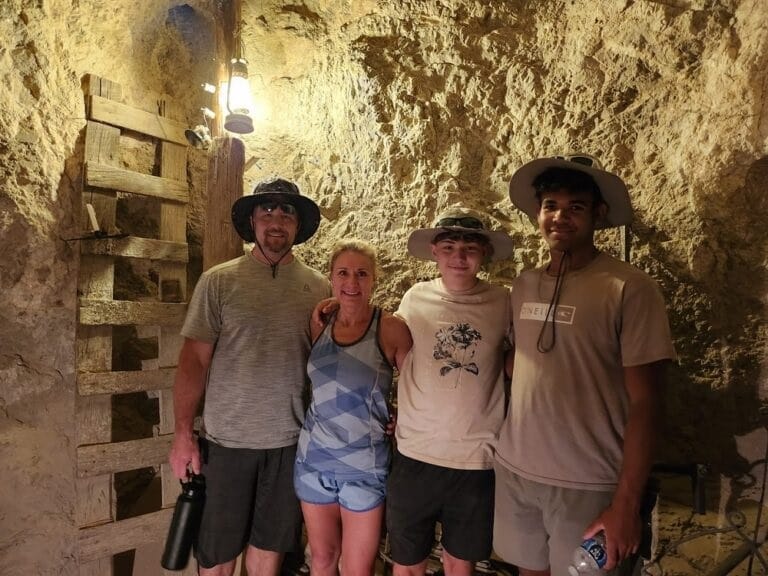 There are many gorgeous, scenic photo opportunities on our ATV tours. We want you to remember your full-day or half-day tour and all the fun you had. We take pictures and videos for you to cherish for a lifetime. These are free to you and all our guests. At the end of the tour, the photos are uploaded to our website gallery for you to download. We also allow you to take as many pictures as you want using your phone or camera while we are stopped at different locations throughout your tour.
Free water
All our half-day and full-day guided off-road tours include free water. We want our guests to remain hydrated during their adventure and believe they should never have to pay more for water.
Bathrooms on location
We have clean bathrooms on location.
You don't have to go jogging to burn calories. There are several unique ways to burn calories, including ATV riding! You use many muscles to maintain your balance, increase your heart rate, and burn calories when riding. You might not expect just how hungry you'll be after a few hours on an ATV tour!
Burning extra calories and even being out in the sun can increase your appetite, so providing a delicious, filling lunch is an integral part of our ATV tours.
We provide several tasty lunch options to choose from that are included in our full-day tours. After the ATV/UTV tour, everyone enjoys lunch with beautiful scenery all around you while you chat about your tour. On our half-day tours, you can add lunch or snacks for an additional fee.
VIP treatment
We believe every one of our guests deserves VIP treatment from the moment they book until we drop you back off at your hotel. All of our staff are here to "wow" you. There may even be some "dad" jokes and other fun interactions along the way.
Gear included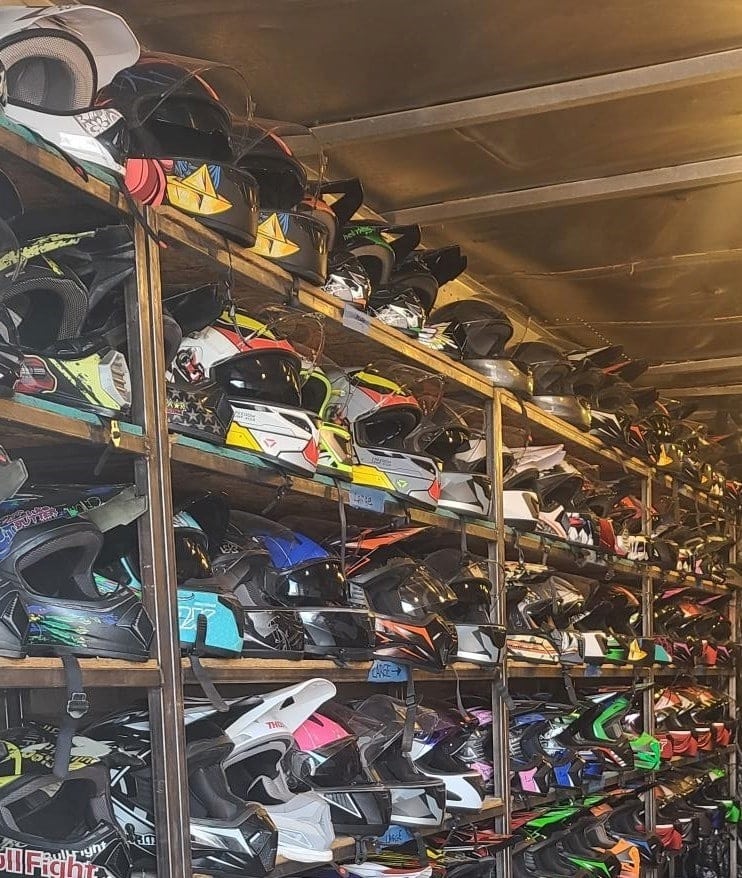 We provide all helmets, helmet socks, goggles, and gloves for every tour. We take the time to fit you properly to ensure your safety.
Your health and safety are important
At the end of every tour, we inspect all of our gear and replace anything damaged or worn. We also thoroughly sanitize all of our gear after every tour. We want to ensure everything is 100% like-new and germ-free. Your health and safety are important to us.
Well-maintained ATVs and UTVs
We take pride in keeping our ATVs and UTVs well-maintained. We also have new two-seater Polaris 900 Razors (RZRs). Our goal is to ensure our guests have well-functioning ATVs and UTVs to enjoy driving or riding during the guided ATV adventure tour.
Awesome Tour Guides
We are very proud of our experienced and knowledgeable tour guides. Each of our guides is friendly, enjoys working with guests of all ages, and is patient when teaching "noobies" everything they need to know about operating or riding on one of our ATVs or UTVs. Additionally, our tour guides have a wealth of information about Nevada and Las Vegas history and are happy to share it with our guests and answer any questions they may have.
The only Gold Mine ATV excursion in Vegas
When you look for 'guided ATV tours near me' in Las Vegas, our Gold Mine tour is one of the most unique and must-see tours. There are hidden treasures to discover as we transport you back in time to the Old West of 1861 in the Vegas Gold Rush era. Our tour guides will share fantastic stories of what the miners endured, how they lived, and how they worked. You can even see the gold vein they were chasing. It is a one-of-a-kind experience you will not find with any other Las Vegas ATV/UTV tour companies. 
Tips/gratuity are not included in the price of the tour and are welcome. Our tour guides are there to provide an amazing experience and service to you. If you feel you had an Awesome Adventure, please feel free to tip your guide.
We provide fun activities
Many tour guests enjoy having some free time to explore or relax. We also provide fun and thrilling activities for those who want to stay active. Our activity options include the following:
Cornhole
Darts
Hatchet throwing
Horseshoes
Jenga
Nail It!
We can help with other needs, like accommodations
Although going on a trip is exciting, it can be challenging to plan all the details. That's why Awesome Adventures partners with Nirvana Hotel, making it easy for you to book accommodations before or after your ATV tour.
Nirvana Hotel offers package prices, including breakfast and a view of the Las Vegas Strip. You can even hop across the street to Mandalay Bay and check out their Shark Reef Aquarium! Although you'll be in the heart of the action, the Nirvana Hotel's features ensure you enjoy the comfort and rest you need. There's a zen garden where you can relax, and your room has a deep soaking bathtub.
Nirvana Hotel's chef offers an enticing menu that will satisfy your taste buds. Chef Alon also makes the lunches we serve on our ATV full-day tours.
Experience a VIP guided off-road tour today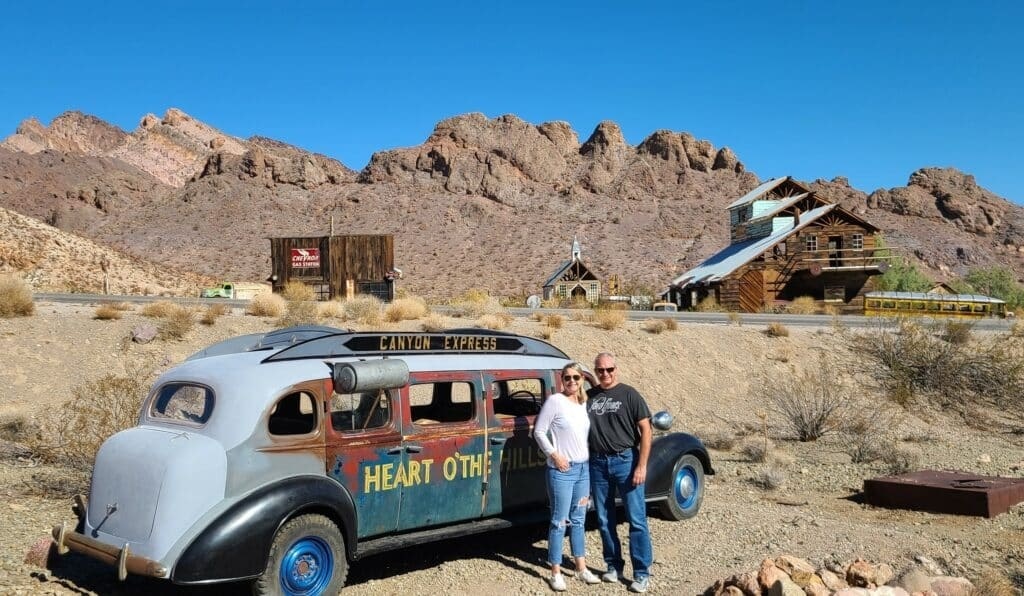 Now that you know what makes Awesome Adventures unique, we invite you to see why we offer the best ATV tours in Las Vegas. If you have any further questions, please feel free to contact us today.
Book your Las Vegas ATV/UTV tour today for an awesome experience you will remember.
Sources:
Eldorado Canyon. (2023).
Ellis, E. (2022). What Is a UTV? The Difference Between UTVs and ATVs.
How to Practice ATV Safety. (2023).
Krislok, H. (2023). Is ATV Riding Good Exercise? Is It Better Than Jogging?
Nirvana Hotel: Amenities. (2023).
Nirvana Hotel. (2023).
6 Unusual Ways to Burn Calories. (2019). Walsh, K. (2022).
Does Sunlight Make You Hungrier? Here's What the Science Says.