A Family-Owned Las Vegas Off Road Tours Company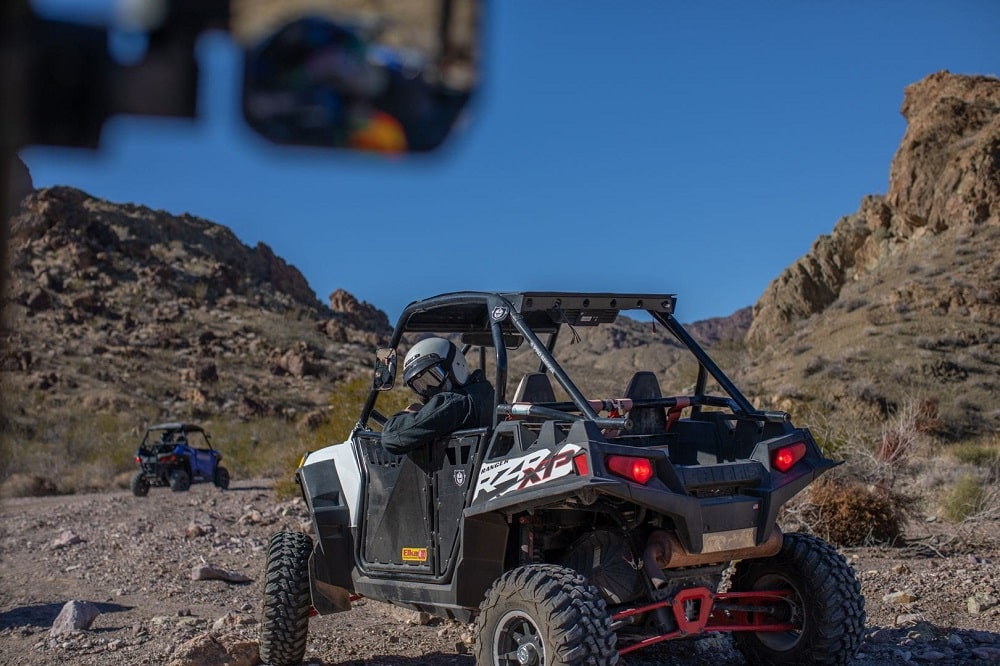 There are plenty of adventure operators out there, but what sets us apart is our family-owned, locally operated business model.
We are passionate about what we do and make sure that everyone who participates in our exciting adventures feels like a part of our family as well.
What makes Awesome Adventures stand out as a family-owned and locally operated business in Las Vegas?
We at Awesome Adventures stand out as a family-owned and locally operated business in Las Vegas due to our strong commitment to providing personalized, high-quality experiences for our customers.
We know Eldorado Canyon like the back of our hand
Since we have been in business since 2010, our company has developed a deep understanding of the local area and its unique attractions. We can show you the best places to go and the most exciting things to do in the area; many that other tours may not even know about.
Enjoy a full-day ATV tour with Awesome Adventures today!
We make safety our top priority
Safety is always our top priority at Awesome Adventures. We make sure that all of our activities are conducted with the highest standards of safety and supervision. No matter what activity you choose, we will always guarantee your protection and enjoyment.
Here are a few ways we will keep you and your loved ones safe so you don't have to worry and you can focus on enjoying all of the fun:
Thorough safety briefings: Before each activity, we provide comprehensive safety briefings to ensure all participants understand the necessary precautions and guidelines
Expert guides: Our experienced guides are trained in safety procedures and first aid, so you can trust them to take care of your well-being throughout the adventure
Regular equipment inspections: We maintain all our equipment to the highest standards, conducting regular inspections, and replacing anything that doesn't meet our strict safety requirements
Small group sizes: By keeping our adventure groups small, we can closely monitor each participant's safety and provide personalized attention when needed
Adherence to local regulations: We strictly follow all local safety regulations and guidelines to ensure a secure experience for our customers
Emergency preparedness: Our team is always prepared to handle any unexpected situations, with detailed emergency response plans in place for every activity
Not only do we make safety our priority, but we're also here to chat about all your safety needs. We're always a phone call or email away, so check out our contact page to get in touch and discuss any safety-related questions or concerns.
We treat customers like family
As a family-owned business, we believe that treating every person and every adventure as a special experience is key. We also pride ourselves on our personalized, hands-on approach that allows us to give each customer the individual attention they deserve.
Whether you're taking part in our half-day ATV tour or our full-day ATV tour, you'll always receive the same level of care and hospitality.
We'll cater to your needs, answer all your questions and make sure you have an awesome time on our extraordinary adventure.
Customization is more than welcome
Our experienced guides can customize Awesome Adventure tours to fit individual needs and preferences, so you will always have a unique experience that is tailored just for you.
Our local knowledge and connections within the community allow us to create exclusive and unforgettable adventures that other tour companies simply cannot match.
We can also provide relatable and helpful trivia, stories, and interesting little tidbits of history and culture that are appropriate for all types of adventure travelers and ages.
We're well-rated by thousands of customers
Our locally operated business is beloved by the community, and we've established trust as well as a robust reputation in the Mojave desert ATV tour Las Vegas community.
But don't take our word for it. Instead, check out the hundreds of 5-star reviews on our Trip Advisor, Google, and Yelp pages.
We're constantly striving to create unforgettable experiences that will leave a lasting impression on our adventurers and make their time with us even more special.
We feel that honest reviews hold us accountable to this mission, and we use that feedback to make sure each trip is up to our high standards of excellence.
We're a quality-focused organization
Other Vegas off road tours companies may not share our commitment to quality, but we believe that providing the best possible experience for our customers is paramount.
We are passionate about our work, and we strive to make it the best experience for all of our customers no matter what their adventure goals and expectations might be. With Awesome Adventures, you can always count on top-notch service from people who care deeply about providing an extraordinary excursion.
Our constant effort to improve the quality of our tours may require a little extra effort and investment, but we believe it is always worth the result.
Book a full-day RZR tour with us today!
We know what to do in the area
The best way to know where to go when adventuring or vacationing is by asking a local, hands down. And at Awesome Adventures, we are more than happy to help you out.
We can provide suggestions on the best places to go and activities that fit your needs. We strive to create a unique experience for everyone, so leave it up to us — we know what's best!
Here are a few of our favorite activities in the area:
Explore the Nelson Ghost Town
Visit the Black Canyon
Keyhole Canyon
Check out a nearby restaurant
For more suggestions, don't be afraid to ask us during your visit! We are more than happy to help you get the most out of your adventure to Eldorado Canyon.
We respect the natural environment
We take great care to respect the natural environment, and we are passionate about preserving it for future generations. We believe in sustainable practices that protect the beauty and integrity of the land while still allowing us to share its wonders with our customers.
Book One of Our Vegas Off Road Tours at Awesome Adventures Today!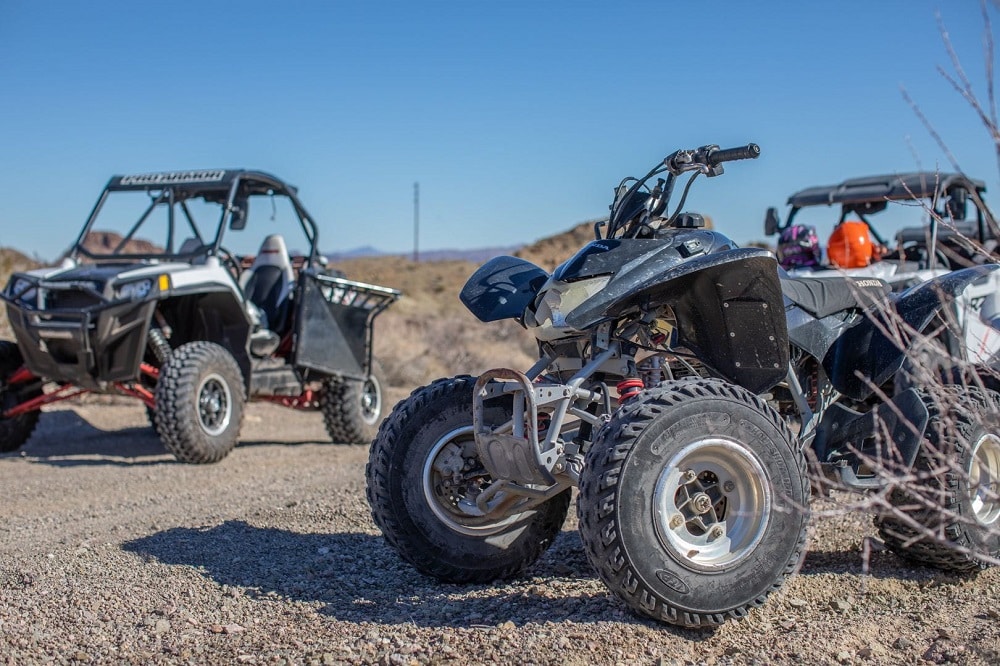 Working with a family-owned local business when choosing the best Las Vegas off-road tours means that you can connect with the community and learn a bit more about local life in the Eldorado area.
So don't wait – book your tour with Awesome Adventures today!
Sources: