Fun Outdoor Adventures for Tweens & Teens
When it comes to tweens & teens (ages 7 to 17), it's important to allow them to do age-appropriate activities to enjoy the outdoors. You don't want to make them play "baby" games or activities for younger children. We are Awesome Adventures based in Eldorado Canyon, Nevada, and we have some excellent ideas for outdoor activities for tweens & teens. We are an ATV touring company that offers a unique, fun outdoor activity for tweens, teens and adults.
Check out our half and full-day tours. To drive an ATV, you must be 16+ with a valid driver's license (16- and 17-year-old drivers must have a parent or guardian present).
Why is getting outside so important for teens and tweens?
In today's electronically connected world, more teens than ever are spending time on computers, phones, and TV screens. Too much activity inside can be unhealthy and lead to sleep problems, obesity, and attention-learning disorders. Parents should want to limit the amount of time their teens spend using technology (unless for school work) and encourage spending time in outdoor spaces doing fun activities.
Outside challenge ideas for older kids
Social media screens can be addicting, and it may be difficult to come up with enticing ideas to get away from our devices. We've come up with ideas to get older kids outside, with or without their screens.
In a group, teens love using their minds to solve an enjoyable challenge to see who can come up with the best solution. For example, you can task a group of teens (your kids and their friends, maybe) to set up an outdoor tent for an overnight camp. In the UK, they call an outdoor small room "den building," whereas in the US, we call it a tent. Pitch a tent in the backyard and let the kids have some fun getting fresh air in the open night sky.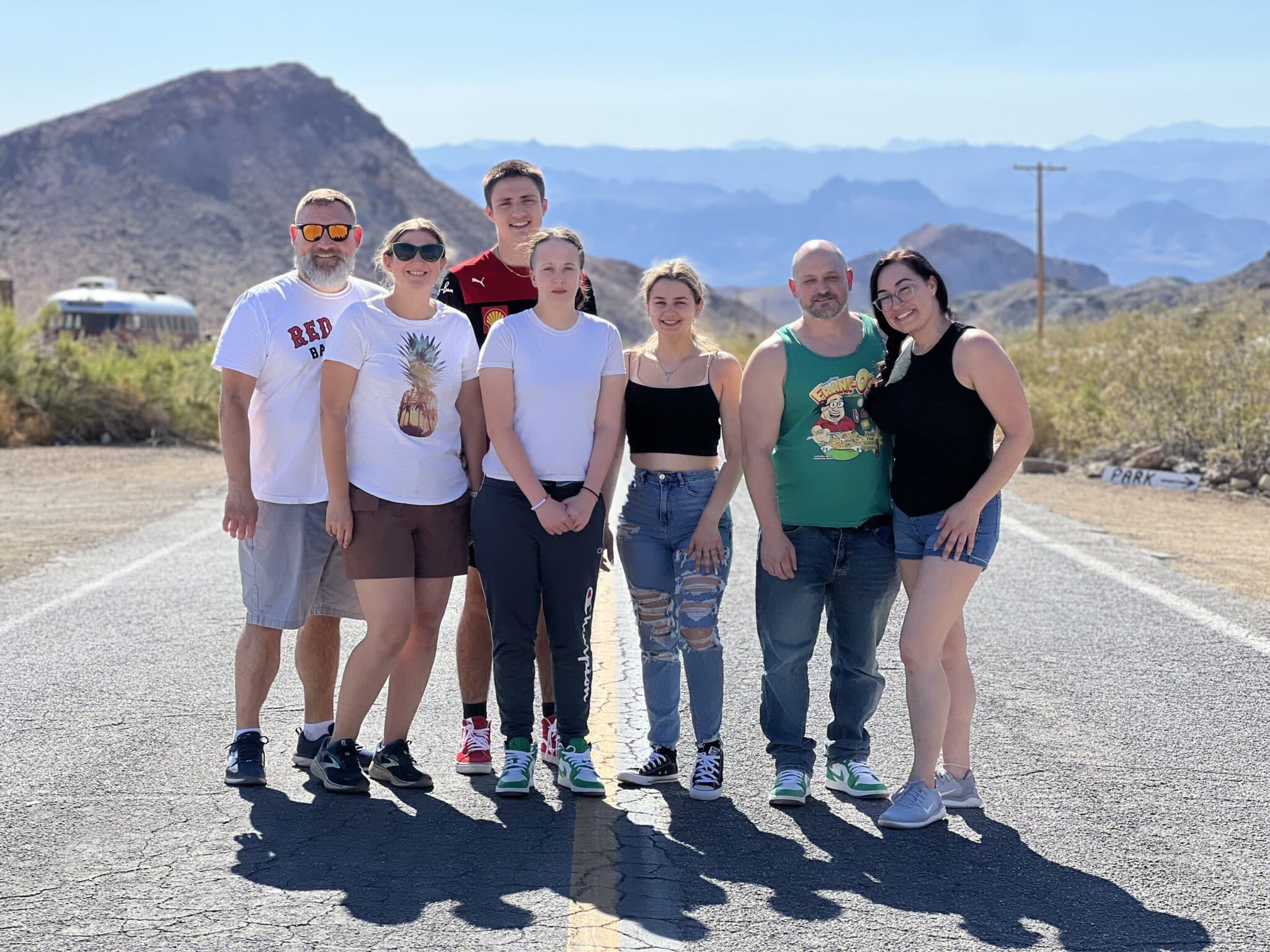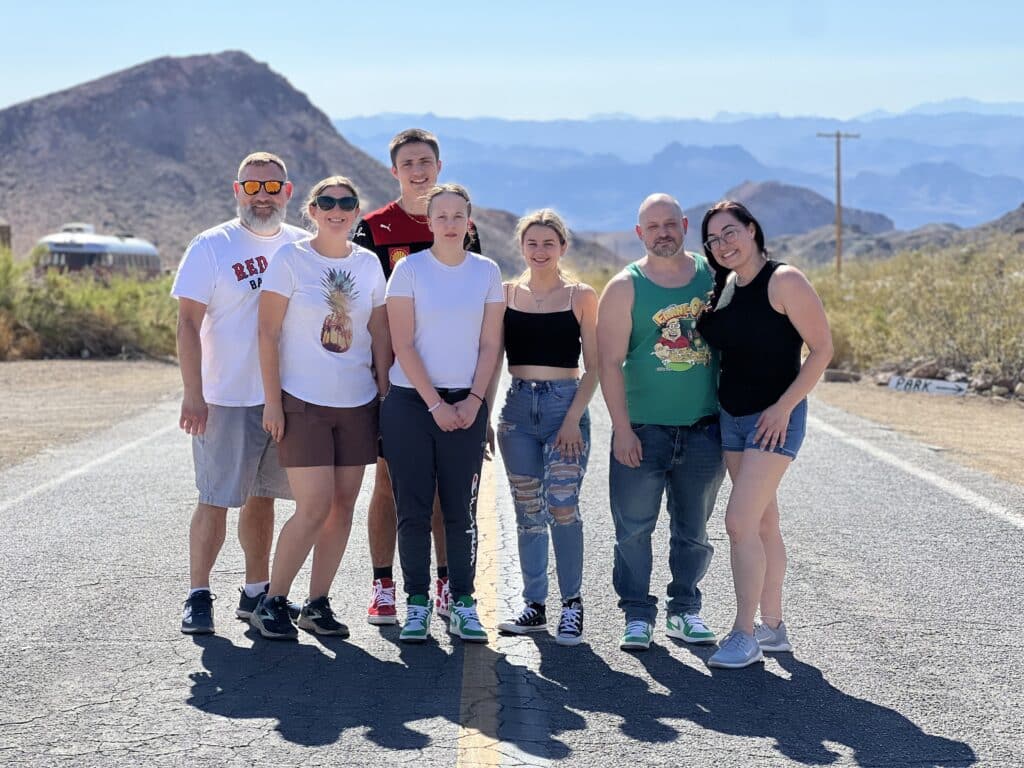 Ideas to get older kids outdoors
Putting teens in charge of making their own fun is all you need to start them on an outdoor activity. The goal is to give them permission and ideas of things they can do safely and comfortably. Here are a few ideas for fun outdoor games for teenagers:
Nerf Gun wars – Nerf Guns have foam darts and are a popular toy worldwide. Nerf Guns can be used by children as young as three, making it possible for a family with various ages of children to play together outside.
Geocaching – Geocaching is similar to a treasure hunt. Teens start the game by downloading a Geocaching app to a mobile phone. From there, they search for "caches" in their local neighborhood or even on a trail. Once the cache is found, they log their entry on the app and continue searching.
Pokemon Go – Another outdoor game that requires downloading an app is Pokemon Go. The screen uses an "augmented reality" feature by inserting Pokemon characters in a person's surroundings. For example, just walking down the street using the game will show you a character. You then catch it and move on to the next.
Outdoor activities for tweens and teens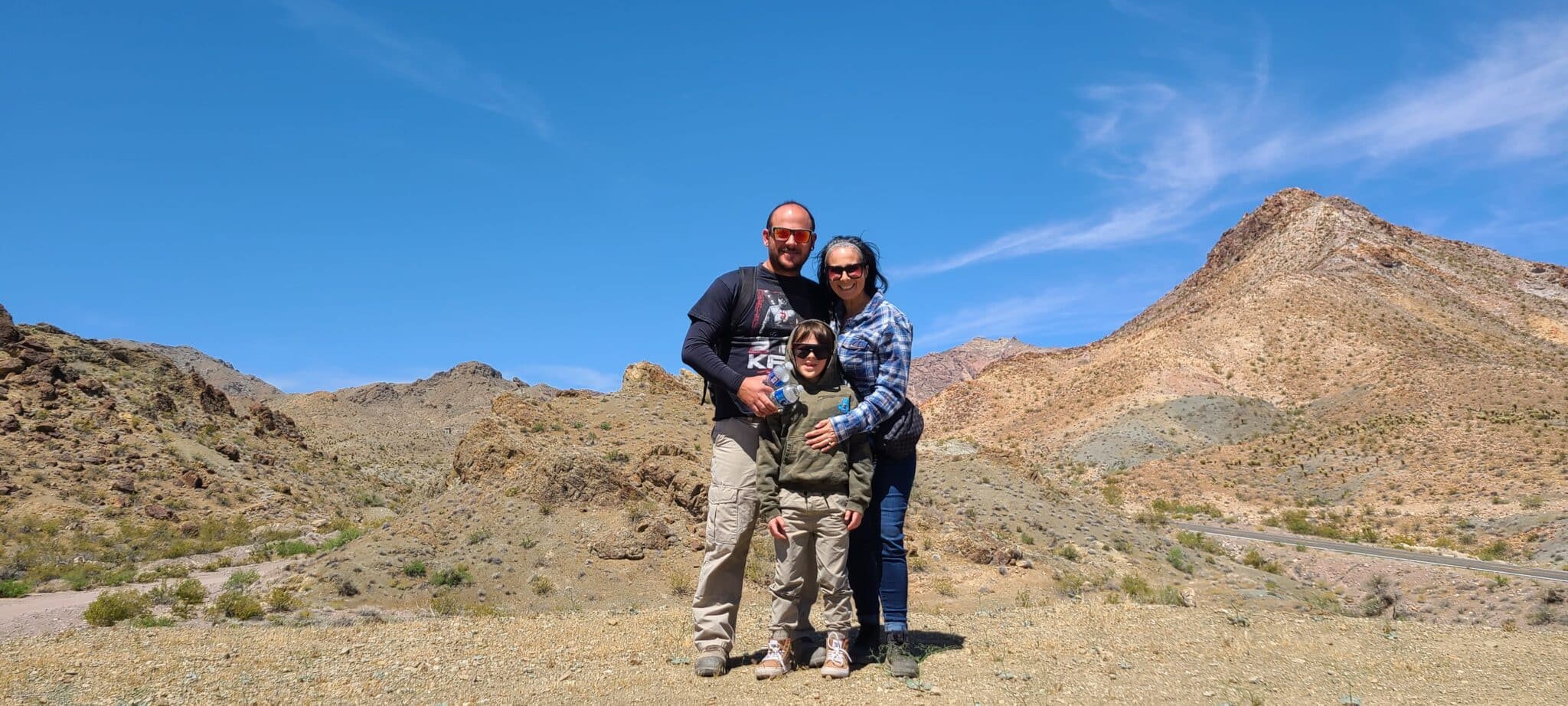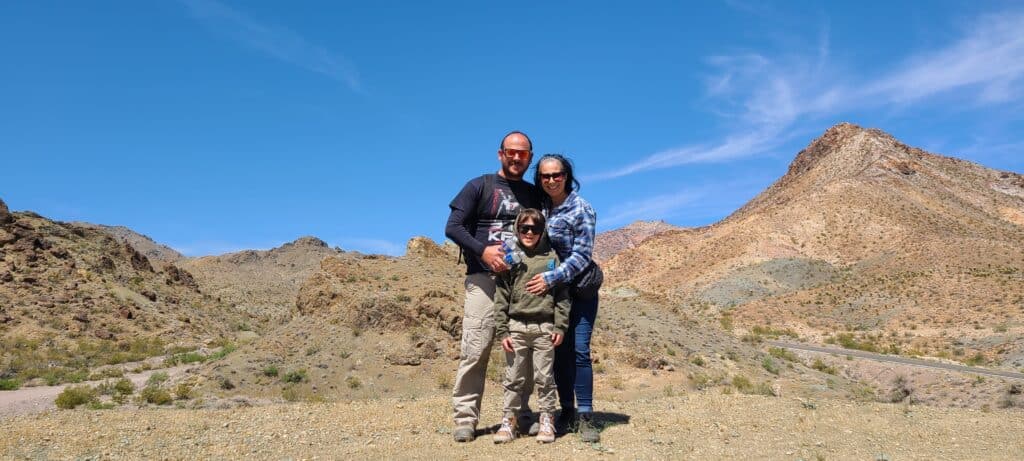 Tweens are in the age range of 7-12, teens are in the age range of 13-17 and they need just as much outdoor time as their older counterparts. While some activities for older teens may not be suitable for younger tweens, there are still plenty of things they can do together. A tween could be a younger sibling of a teen. In this case, you can put the older teen in charge of an outdoor activity that includes tweens.
Bike ride – What child doesn't love a good bike ride? The freedom to explore and roam in one's neighborhood is a thrilling experience that also helps a child learn about their surroundings. Another type of bike ride is BMX or mountain biking. Any type of biking can be done pretty much anywhere, especially if you have specifically designed trails in nature parks.
Stargazing – Put a star-naming app on a teen's phone and have them learn about astronomy in a simple way. It's a great outdoor game for an overnight campout.
Photo scavenger hunt – A creative way for teens to use their phones is to enjoin them in a photo scavenger hunt. Each time an item is found, the teen takes a photo on their phone. It's a great way to bring the whole family together outside in nature.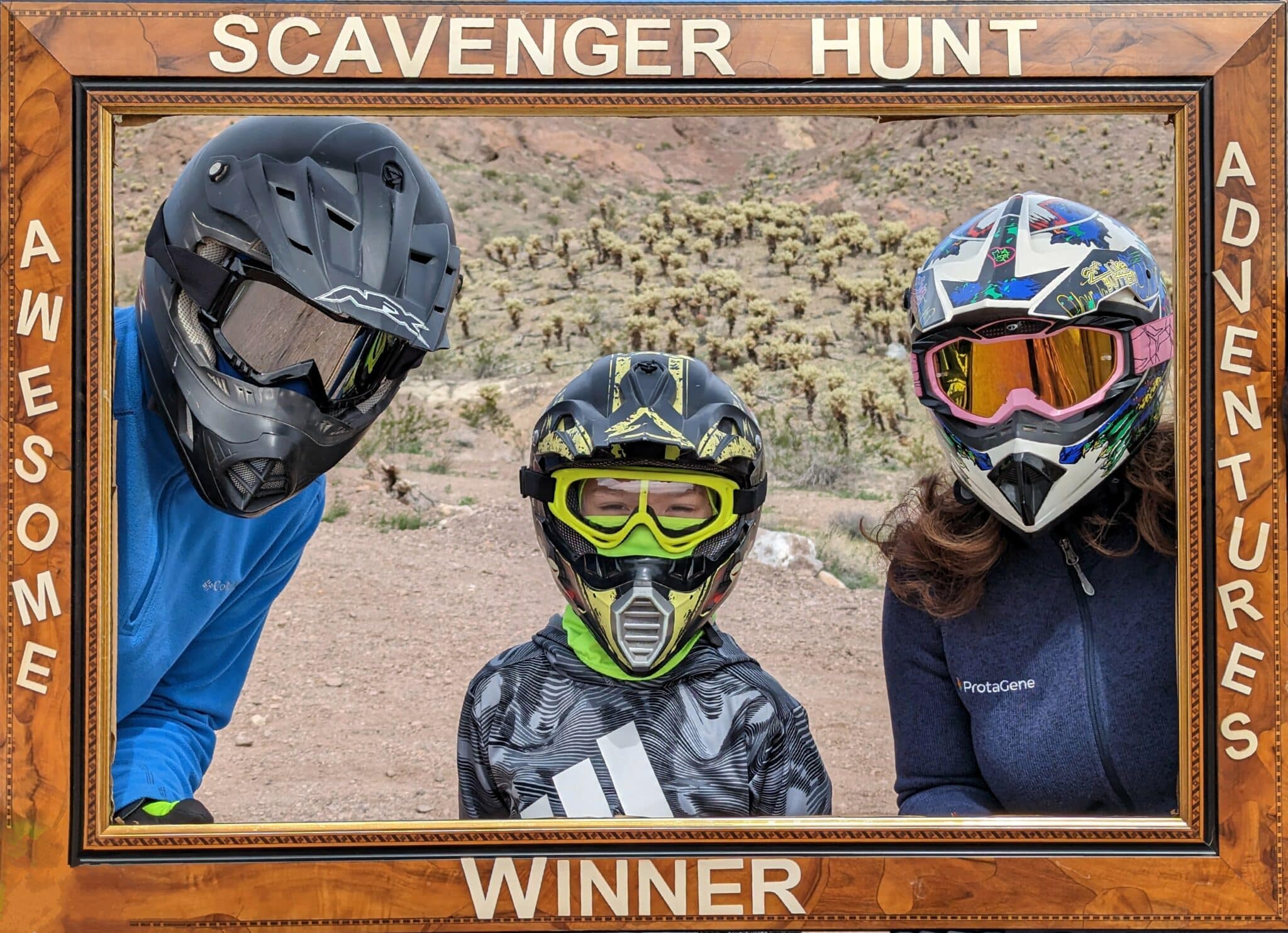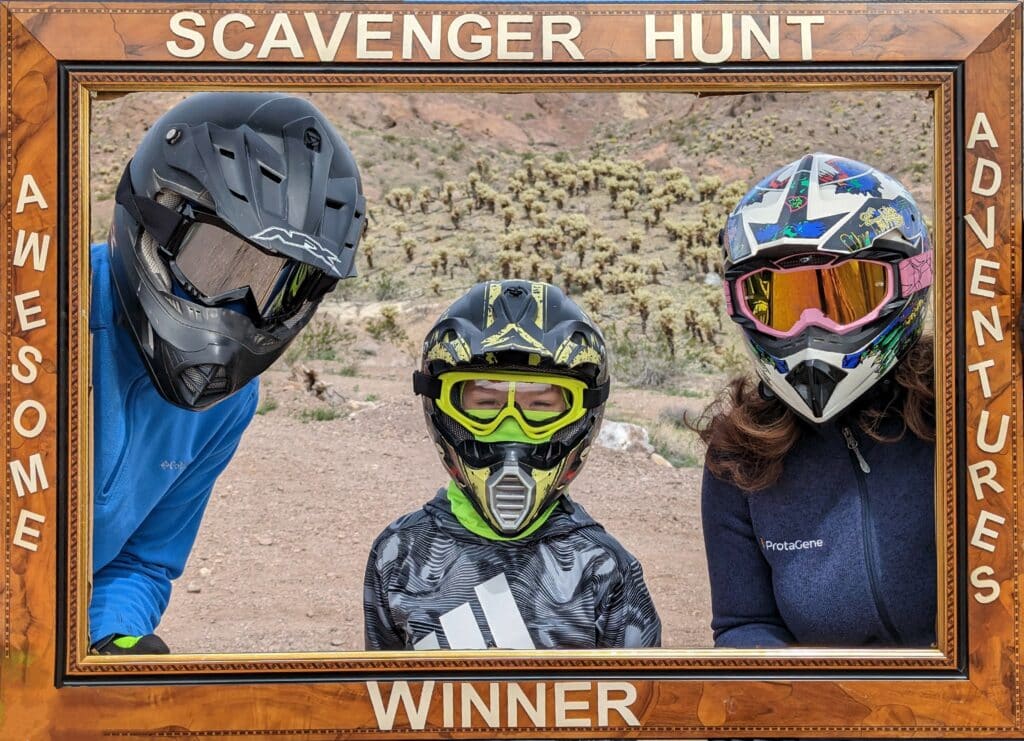 How to get older kids off screens and outside
A really great way of getting older kids outside and away from being indoors looking at their phone screens all the time is to surprise them with an unforgettable outdoor adventure on ATVs. A Google search for off-road tours near me will show you ATV tours local to your area.
You can easily arrange off-road adventure tours with Awesome Adventures. Everything you need to know about our tours is located on our FAQ page. Our location is surrounded by stunning mountainous canyons and desert scenery near Las Vegas. So whether you fly or drive into Las Vegas with the whole family, we are easily accessible to enjoy a fun-filled day of ATV riding adventure. We also offer scavenger hunt and fun games (Hatchet throwing, Corn Hole, Jenga, Nail It and Horseshoe). This is a great photo opportunity for the entire family having fun together while making memorable experiences.
And while you are staying in Las Vegas, you might want to check out other unique activities:
Axe-throwing – It may sound dangerous, but it's not. No experience is necessary. Teens and kids as young as ten can enjoy one-hour sessions of indoor axe-throwing fun on a hot day.
Skydiving – No need for a parachute or airplane for this exciting indoor activity. A strong propeller whisks you up high at speeds of 120 mph, where you can test what it's like to defy gravity! There are no age restrictions, but the minimum weight limit is 40 lbs.
Off-roading on an ATV is a natural outdoor adventure
What better way than to have a fun activity with tweens, teens and adults on an ATV tour? The desert setting under the wide blue open sky is filled with scenes of nature tweens & teens can enjoy while getting healthy exercise. It will stimulate their sense of adventure and create lasting memories of fun.
Mom and dad can get in on the action, too, so everybody can enjoy their tour together! Tweens (Ages 7 to 15) can ride with parent or guardian in a 2 Seater Razor. Teens (16 & 17 with a valid driver's license) can ride an ATV with parent or guardian present. Riding an ATV will bring all the senses alive to coordinate and learn how to safely use an off-road vehicle. It will give your teen a new exciting activity to be in control and practice independence.
A good outdoor activity for tweens, teens and the whole family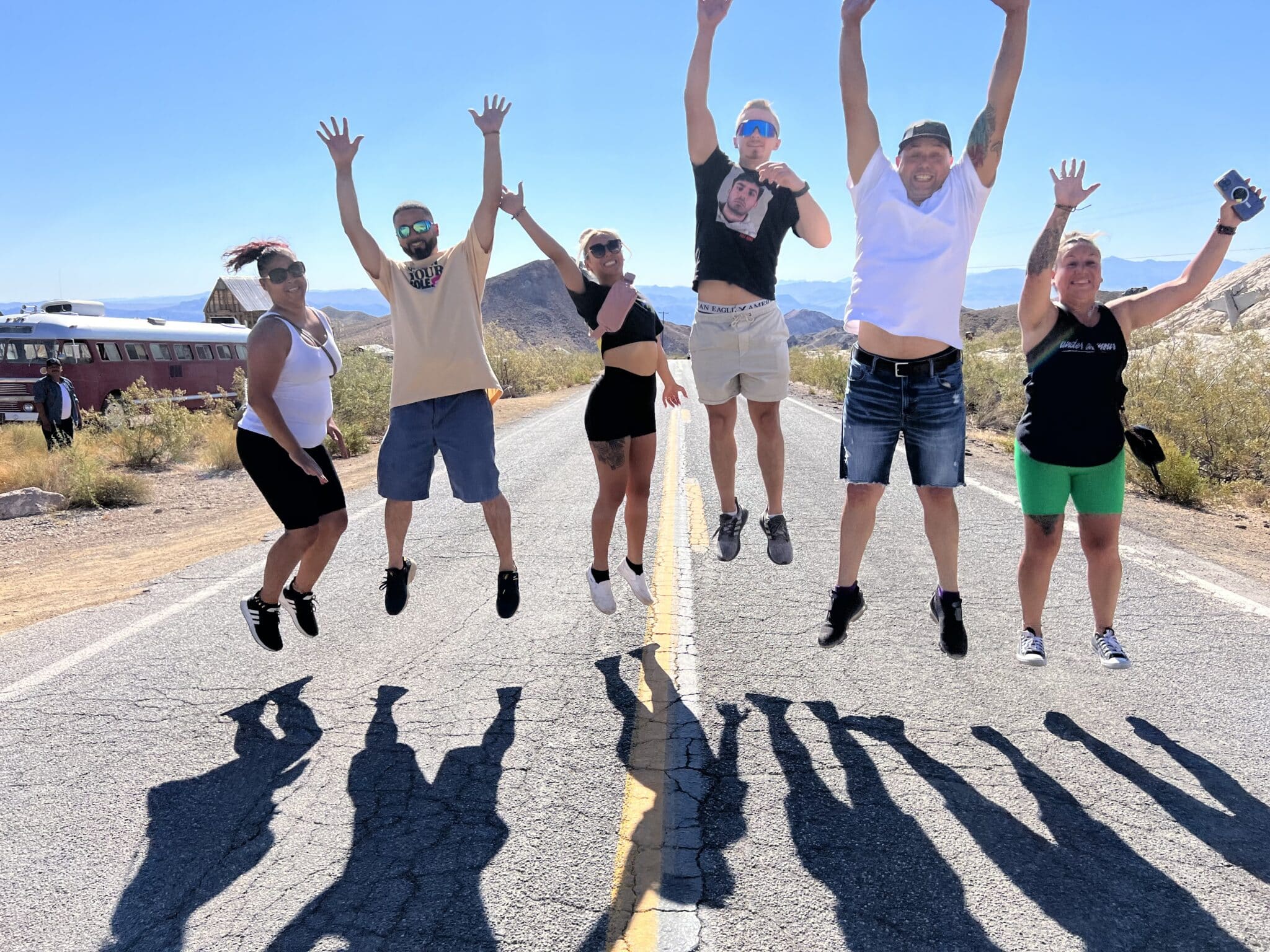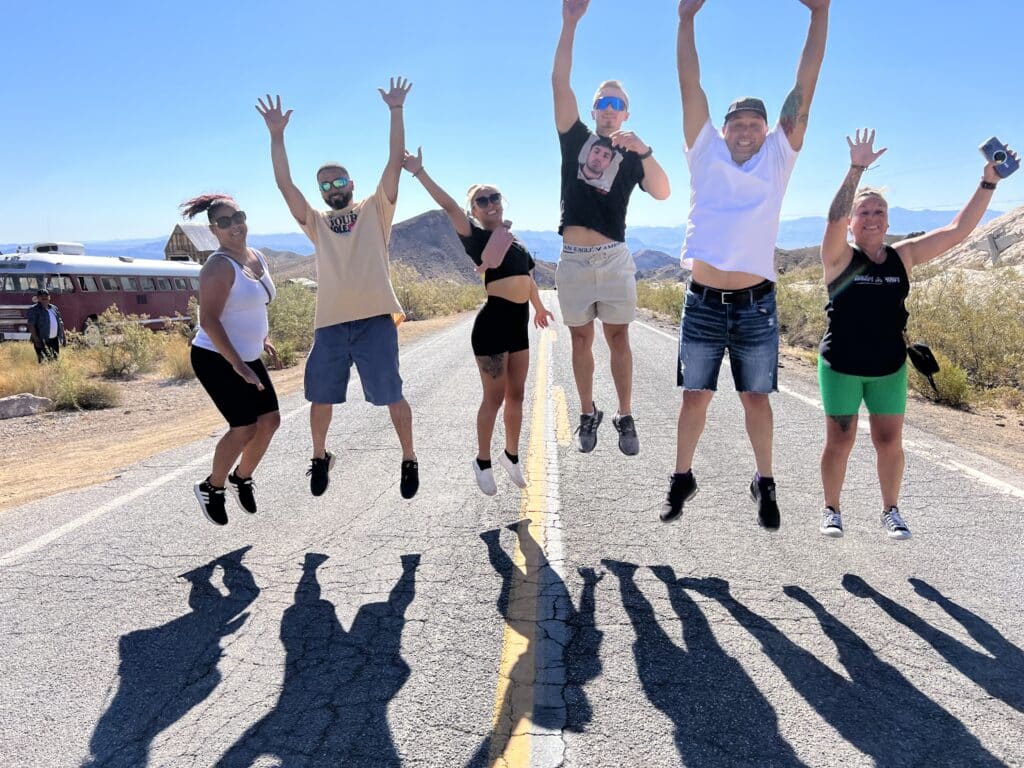 All of our tours at Awesome Adventures are guided. We give you all the safety equipment and information you need to have an enjoyable time. We can even pick up your family or group from many of the hotels in Las Vegas, so you don't have to worry about transportation.
We offer different activities while on our ATV tours:
The Scavenger Hunt/Sightseeing tour – This is a fun activity for tweens, teens and adults to experience the Old West
The Scenic Tour – You will experience a fun thrilling ride or drive through the Eldorado Canyons and your guide will take photos of your family's adventure
Games & Activities – Have fun with the whole family playing old fashion games together (Hatchet Throwing, Corn Hole, Jenga, Nail it, Horseshoe)
The Gold Mine Tour – Experience walking through the richest Gold Mine in southern Nevada dating back to 1861 where you will hear exciting stories of what the miners endured.
And no experience is necessary because we will teach everyone how to ride/drive your vehicle. Your tween & teen will love you for this experience. It makes a great birthday party too!
You can book directly with us ahead of time for your family fun adventure! And check out our YouTube video to show you what Awesome Adventures is all about!