Top Five Off-Roading Vehicles To Drive, and Why?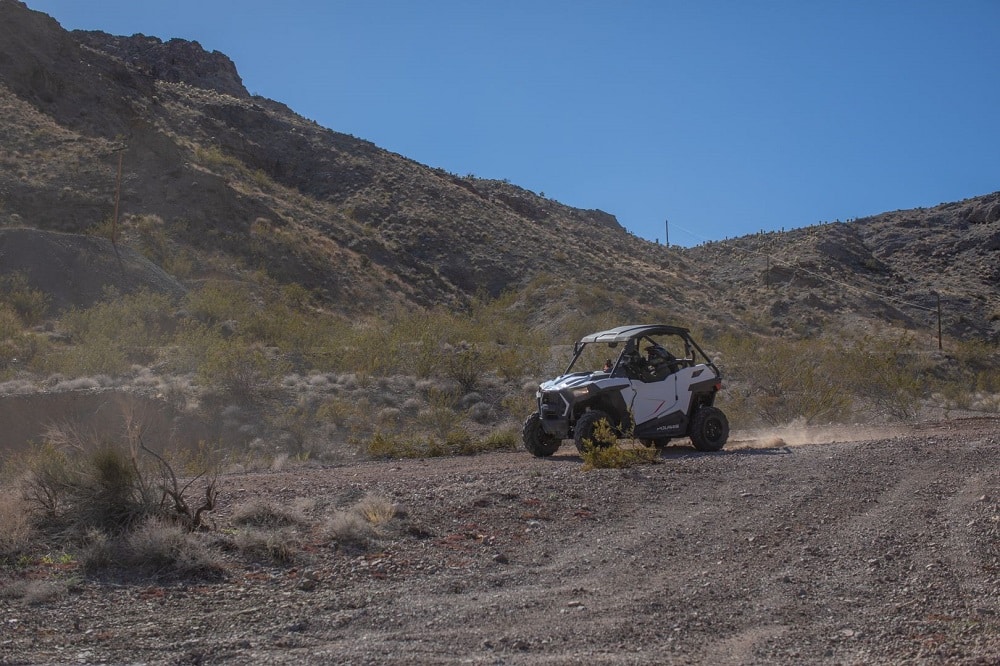 If you're a newcomer to the exciting outdoor sport of off-roading, you've come to the right place. We are Awesome Adventures and provide off-road desert adventures in Eldorado Canyon, about 45 minutes from Las Vegas, Nevada. See the types of off-road vehicles we use for our day tours to help get you acquainted with the sport. We'll give you some pointers on the top five off-roading vehicles to drive and reasons why.
U.S. locations with different climates and off-road trails
Before you try off-roading alone, you should consider your location. What part of the U.S. do you live in? Consider the natural terrain in off-road areas near where you live. What types of trails are available?
Different parts of the U.S. have different climates. Areas with lush green forests may have many rainy seasons, creating muddy trails. Areas with constant sunshine, like deserts, may have more dusty and rocky roads. Let's look at the types of trails ideal for off-roading.
Light trails
Any unpaved road accessible to the public can be used for off-roading. It can be located inside a park and is primarily used to get to campgrounds. It can also be a fire road. These light trails are perfect for beginners practicing off-roading using AWD (all-wheel drive) vehicles.
Mudding
Driving an AWD on muddy roads and crossing through streams might be more of a challenge for the newbie. If you go to an off-road park, the trails will be color-coded to their difficulty. It's a great way to test out your skills. A 4WD (four-wheel drive) is recommended for the more demanding muddy trails.
Rock crawling
For the more advanced off-road driver, there is the tricky rock crawling over dry streams. It's a specialized form of off-roading and requires a particular vehicle that can handle unstable ups and downs and sideways tilting.
Sand or desert racing
Beaches on U.S. coasts offer places for driving off-road on the sand. Sometimes, this can be trickier than driving in mud if you get stuck. Having vehicles with winches helps to pull out stuck vehicles.
Desert racing is very popular due to the vast deserts where you can speed to your delight. There's even an annual race called the Baja 1000, covering hundreds of dangerous miles. It's fun to watch for a beginner and is reserved for the most advanced off-road drivers.
This brings us to what we offer beginner off-roaders new to the sport. We can put you on desert trails in Nevada's stunning but not-so-dangerous terrain. Our family-owned business' mission is to give you an enjoyable one-of-a-kind experience riding an ATV or UTV exploring the beautiful Eldorado Canyon. You'll learn about the history of the area dating back to 1861.
Choose from six Awesome Adventures, either half or full-day tours in Eldorado Canyon.
Types of off-road vehicles
Now that you have a good idea of where you can go off-roading, we'll look at the top five choices of vehicles suitable for beginners:
All-terrain vehicle (ATV): ATVs are also known as quads or quad bikes. ATVs have four wheels but sit on a motorcycle-like chassis, hence why they are nicknamed a "quad." The handlebar makes it easy to navigate and turn, and the four wheels on the ground lend stability. They hold one rider and one person behind the driver. The ATV was the first off-road vehicle made and is now considered the standard for off-roading.
Utility task vehicle (UTV): UTVs are also considered SxS or "side-by-side." The reason it's called that is because people sit next to each other compared to an ATV, where a rider sits in the back of the driver. UTVs are used on farms and ranches to haul things around large land areas. UTVs are sturdy vehicles and can hold up to six people, depending on their size. A popular choice of UTV is the Can-Am side-by-side, with five models available for off-roading. They can cost as much as a car because they offer many great features for the dedicated off-road fan.
Razor (RZR): RZR is a brand name made by Polaris. We use the 2-seater RZRs at Awesome Adventures for our scenic tours. Our guests have loved their Razor adventures! The RZR vehicle is very agile and can handle gravel and go fast. They're also well-equipped for sand dune racing.
Experience the only Las Vegas ATV/RAZOR/Ranger tour! Book it now!
4×4 Jeep Wrangler: The first enclosed auto with off-road capability was designed for the military and was known as a general-purpose vehicle. It was nothing fancy. The word "Jeep" came from "general purpose." Eventually, the Jeep was commercialized and became the best consumer brand known for off-roading in all conditions. The modern version of these vehicles we have today can be driven on regular streets and roads and yet be able to go on off-road trails.
Dirt bikes: Also known as trail bikes, are two-wheel motorcycles designed for a single rider. You may have seen a motocross race where the riders get caked in dirt as they race each other around a treacherous track with steep dips and turns. However, when starting out on an off-road motorcycle, you'll not be going fast or competing. That's because it's designed with safety features like easy shifting and front and back tail lights for pleasure riding through forests, countryside, and deserts. They are street legal, meaning you can easily go from off-road to the highway.
Get outdoors and enjoy off-roading with Awesome Adventures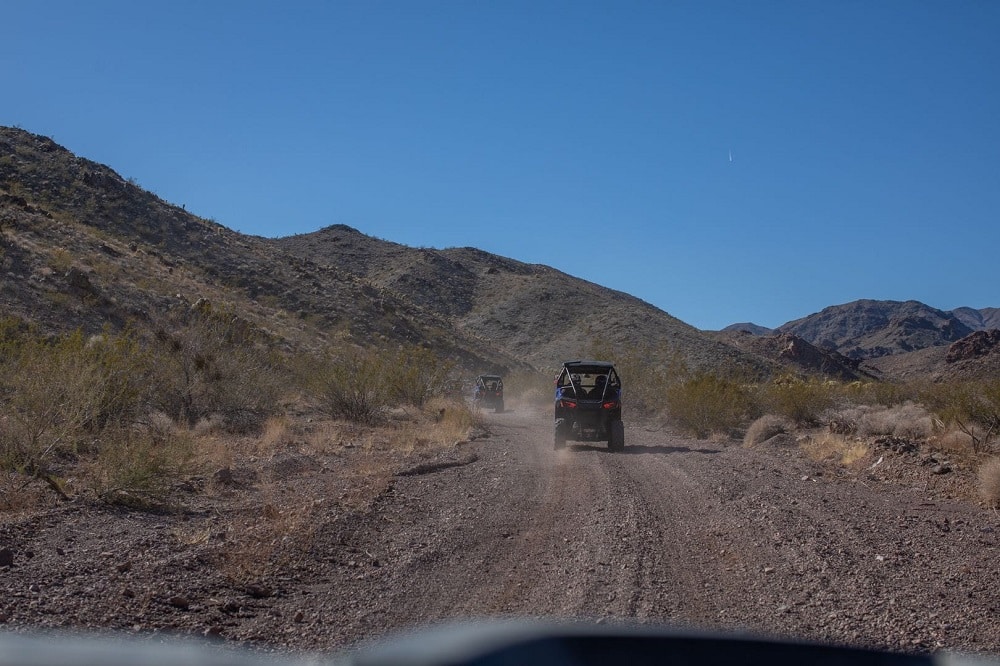 Experience what it's like to ride an ATV the next time you're in Vegas. We'll pick you up at your hotel and give you a guided desert tour like no other! Choose either a half or whole-day adventure with lunch and narrated sightseeing. Photos are included. See our frequently asked questions for all requirements.
An ATV Las Vegas Awesome Adventure awaits you. Bring the whole family, or make it a custom group adventure ideal for company get-togethers. All of our tours have a dedicated, experienced guide to teach you how to ride an ATV or UTV with safety instructions and protective equipment included. You may be a beginner now, but once you try an off-road adventure, you may want to make it a regular pastime with repeat visits to try all the tours we offer.
Sources:
Can-Am Off-Road Side-By-Side Lineup.